See on Scoop.it – Food Policy, Supply, Security & Safety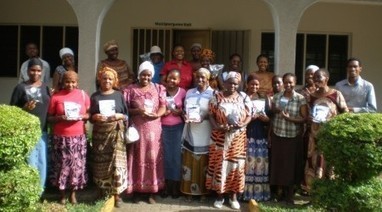 Bukar Usman (D.V.M., M.V.S.c)'s insight:
Our original objectives focused upon the accomplishment of three major activities, each contributing to the overall goal of building the capacity for long-term, sustainable local horticultural business development.
1. Train 30 young persons (researchers, extension workers, development workers) from Sub-Saharan Africa as post-harvest horticulture specialists (Year 1 and 2).2. Design and set-up a Post-Harvest Training and Services Center (PTSC) in one target country in Sub-Saharan Africa (Year 1 and 2).3. Provide demonstrations, training programs and conduct adaptive research on innovative small-scale appropriate post-harvest handling, food safety and food processing methods at the PTSC in collaboration with Trainees and local extension personnel (Years 2 and 3).